Welcome to the North Hunterdon-Voorhees Regional High School District's Careers Page!
We are a 9th-12th grade district comprised of North Hunterdon High School located in Annandale, NJ and Voorhees High School located in Glen Gardner, NJ. All together, we educate about 2,440 students from 12 different municipalities in northern Hunterdon County, NJ. Both high schools have been selected as a National Blue Ribbon School of Excellence by the U.S. Department of Education, and currently rank among the top high schools in New Jersey and in the country. For more statistics on our district, please review the NJ School Performance Report.
We strive to provide our students with every opportunity to succeed through our diverse and rigorous curriculum, which includes over 20 Advanced Placement courses, vocational courses at nearby Hunterdon County Polytech, in-district special education programs and the Lion PRIDE Academy, our numerous student activities, and highly successful athletic program. More recently, the North Hunterdon-Voorhees district has become the home of three four-year vocational academies operated by the Hunterdon County Vocational School District.
Benefits of working in the district:
Strong Professional Development Program – the district includes four full days for professional development in its calendar, along with four early dismissal days with PD scheduled in the afternoons. The district also provides a mentor to every new teacher and new administrator.
Cutting Edge Technology – The district is a 1:1 mobile computing device environment. Every student is provided a Chromebook and district email address. Every teacher is provided a laptop and their classrooms are equipped with multimedia, such as projectors and speakers. We are a Google for Education district.
Competitive Compensation, as well as numerous stipend positions for clubs and activities
Great Benefits Package includes medical, vision and prescription coverage (in accordance with Chapter 44) and district-sponsored dental plan.
Great area to work – Hunterdon County is a beautiful, rural area speckled with quaint small towns. The county has been voted the healthiest county in New Jersey. Our regional district encompasses about 178 square miles of Hunterdon County.
---
Our Culture: North Hunterdon High School – Lion Pride!
Our Culture: Voorhees High School – It's a Great Day to be a Vike!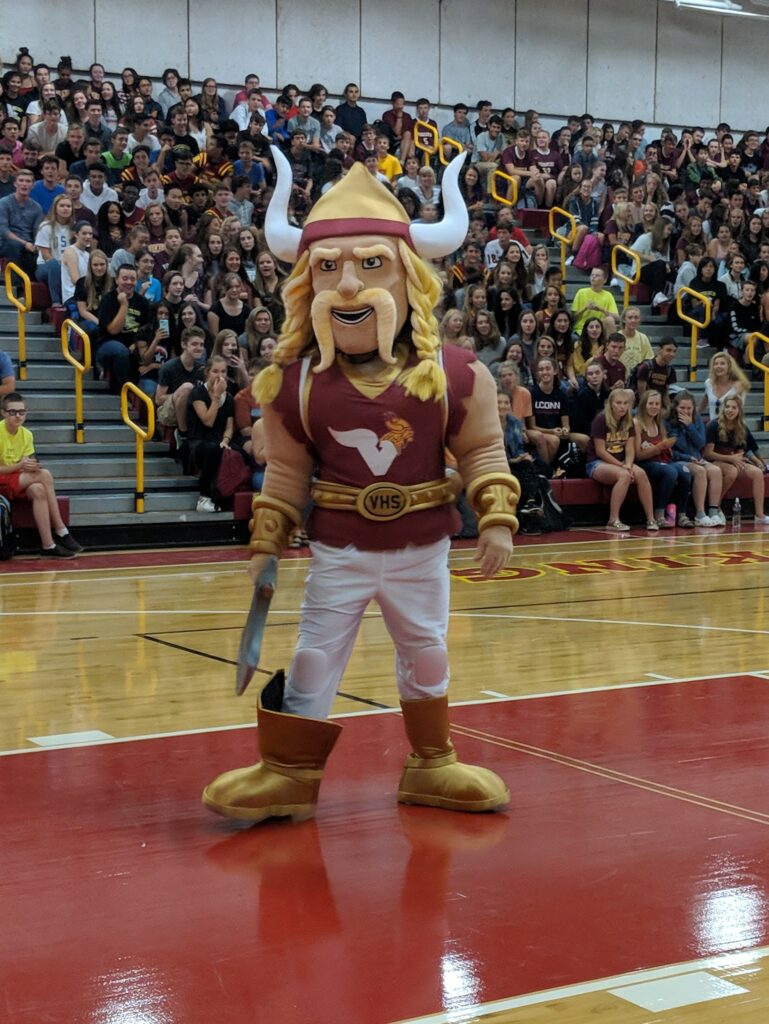 ---
County Teachers of the Year – Two years in a row!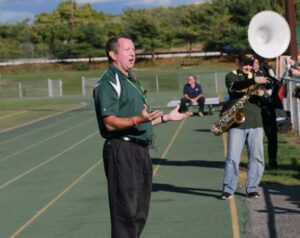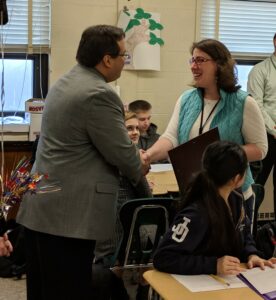 ---
Follow Us on Social Media!
---
Contact Us
If you have any questions, please reach out to the Human Resources Team, (908) 735-2846: