Forms are organized in Pages. This makes it easier to find forms related to a particular activity. For example, Technology Forms are all under the Technology Forms page, Health-related Forms are all under the Health Forms page, and Athletics forms are under North Sport or Voorhees Sport pages. You can access these pages under the "Page Directory" link on the Pages tab.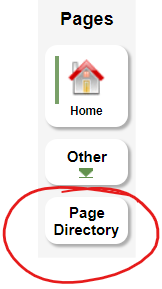 Once you click on the page directory, you will see a list of icons. Click on the corresponding icon to go to the page with instructions and links to the corresponding forms:

For example, here is the page you get when you click on Technology Forms. Depending on which form apply to your case, you will click on one or more of the highlighted links to access each form: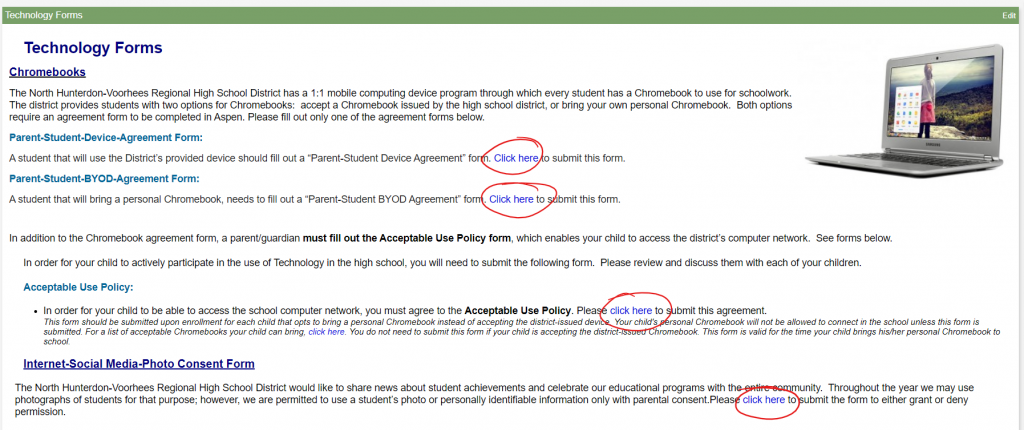 Anatomy of an Aspen Form
All forms start similarly after you click on a form link. There are 3 steps to submit the form:
Step 1: You need to first select which student you are filling the form for, use the "Next" button at the bottom of the page to move forward to fill the form (step 2).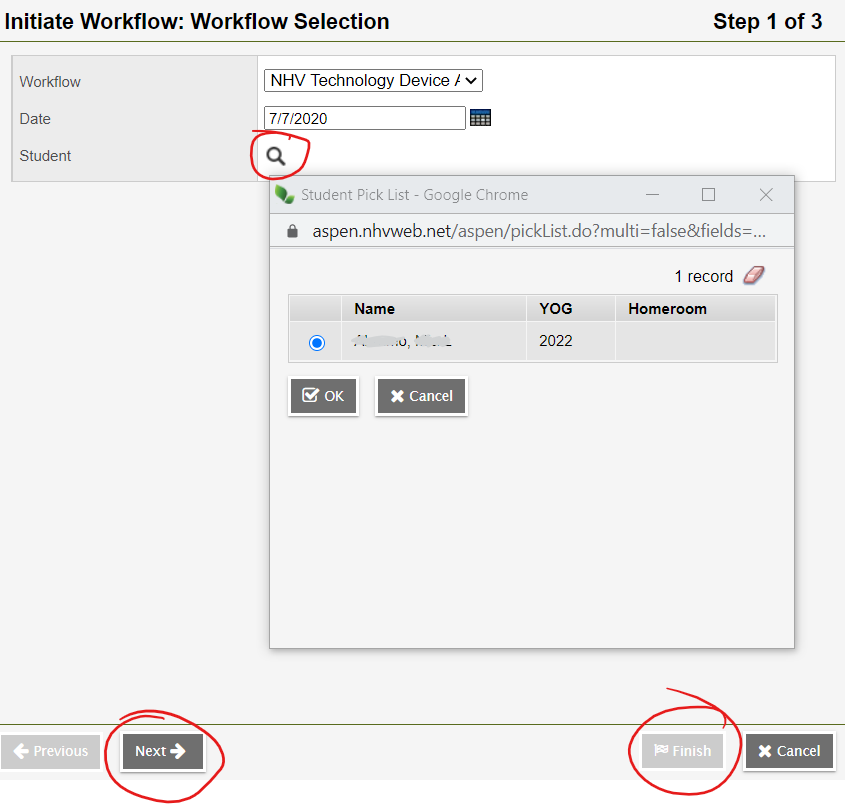 Step 2: You fill out the form, and once you have filled out the form, click on "Next" to move to the confirmation step (Step 3).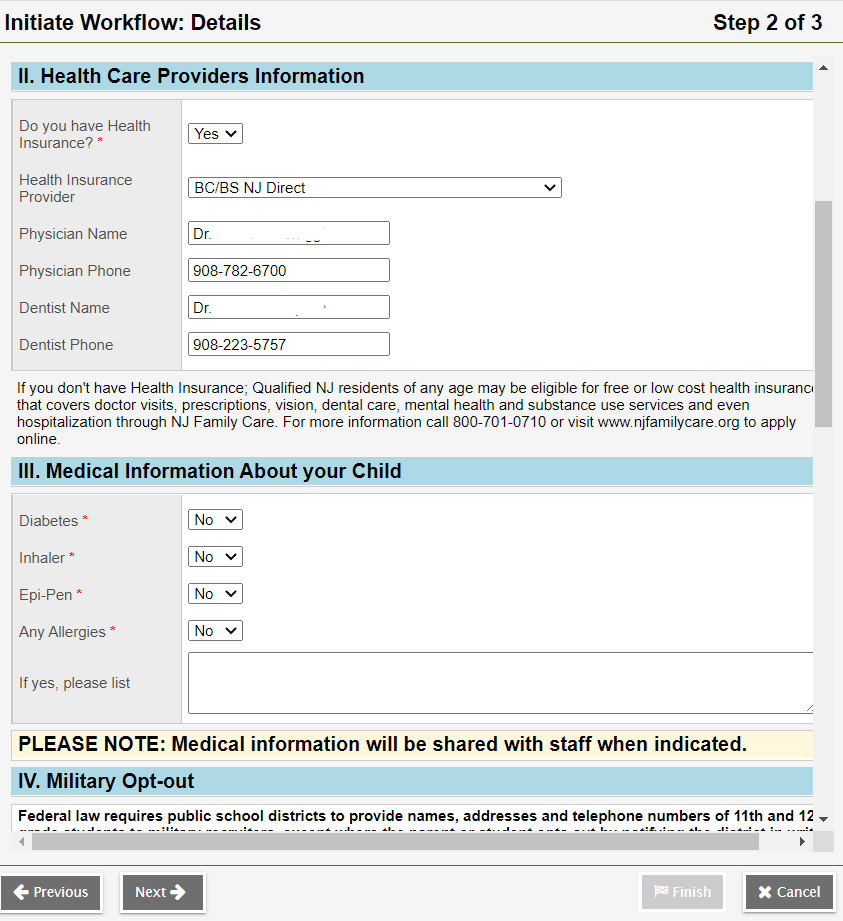 Step 3: You will click on the "Finish" button to submit the form.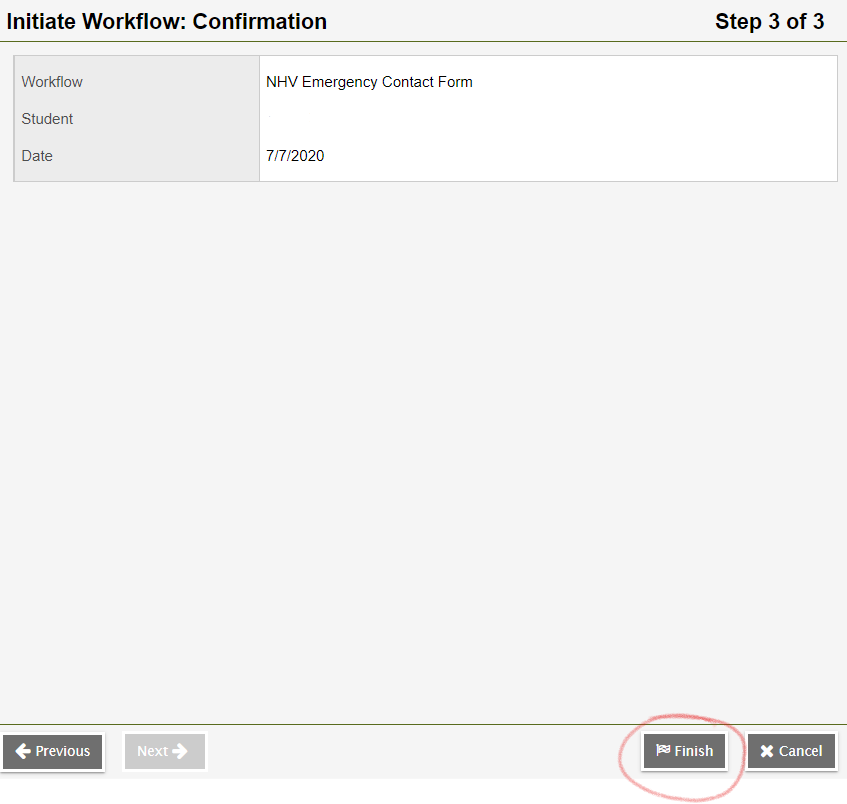 Notes:
The forms work best when accessed thru a laptop or desktop computer. if you are using an iPad, iPhone, or Android phone, your might encounter difficulties.
The "Add" button under the page icon is solely for creating a shortcut on the "Pages" screen.